Loading
Tear-off visor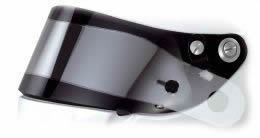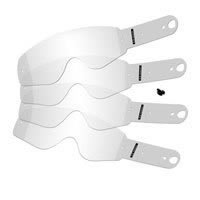 Thin, plastic film which the driver removes from his crash helmet visor during the race once this film has become soiled by insects or oil smog, so as to enable him to see clearly again.
Drivers start a race with three or four tear-off visors, which they remove one after another as the need arises.
In NASCAR racing, tearoffs foils covering half of front car window (driver half, of cours), and during pitstop, pitstop crew remove old soiled one to enable driver to see clearly again.