Loading
Senna vs. Schumacher
I know that this article will start some debates. Actually, this kind of debate never stop. Each of us have his own opinion about this topic, and I don't want to argue here. Its question of personal opinion, preferences, age, color of eyes, whatever. Anyway, I would like to hear your opinion. Please, send me a mail and I will publish your opinion on the end of this page. I will publish all of your mails, except some offensive ones, spams or something like this. All of your honest opinions are welcomed. Your e-mail will not be published if you wish so. Please, make it as short as possible. Sorry but this site is not a blog type of site, so I have to upload your opinions. Link to "Mail Me" is on the bottom of Menu Bar left.

---
"The mind is everything. All the boys in Formula One today have gifts from God and there's 20 of them. Then there's the top six, then the extraordinary three. But the genius is the one who takes it to another level. That is Michael Schumacher today, just as there once was Fangio, Clark, myself if you like, Lauda, Prost, Senna - the absolute multiple champions. And it's always the head that took them there."
Sir Jackie Stewart in an interview 2004.
Q&A with Pat Symonds, 2013:
Q: Looking back at your career - you have worked with many outstanding drivers - who has been the most interesting to work with so far?
PS: "The most interesting are not always the most outstanding and I've met many who were very interesting over the years! I've always enjoyed working with every driver in different ways. I've worked with many outstanding drivers from Senna, Schumacher, and Alonso but if I had to pick one, I do have a special place for Michael (Schumacher). He is obviously a super talent, he very much thinks like an engineer and yet he's also a really great person, so I definitely have a soft spot for him."
Ron Dennis observed admiringly of Alonso: "Competitive animals know no limits".
Martin Brundle, former F1 driver:
"When looking at the last 20 years, I've seen drivers with talents in different ways but I don't think I've seen another Ayrton. Probably the closest was Michael Schumacher, but Senna was driven by the heart and Schumacher by the head. Schumacher was the more complete driver, but Senna had more natural talent. But of course we are talking tiny percentages, as these two were some of the best drivers that ever sat in a racing car in. (...) Senna was also smart in politics. He was one of the few guys who could control Ron (Dennis). So no, we haven't really seen another Senna yet."
Eddie Jordan, Jordan F1 team owner (talking BBC Sport's Andrew Benson):
"Just remember that even the great Michael Schumacher started as a pay-driver. If he had not paid for his first drive at Jordan, he would not have got the drive."
---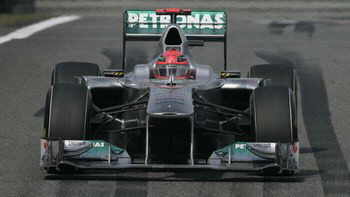 With Michael Schumacher returning last year (2010) to race with Mercedes AMG GP team, and after his teams mate Nico Rosberg beat him constantly, question arise if Michael is really good as it was believed. He win an unprecedented 7 Drivers' Titles and people are again debating who is better Schumacher or Senna.
Juan Manuel Fangio set records so immense that, in percentage terms, they will surely never be beaten. The Argentine competed in 51 Formula 1 grand prix, of which he won 24 (47%), set 28 pole positions (54%) and 23 fastest laps (45%). In seven full F1 seasons, he won five world championships (71%).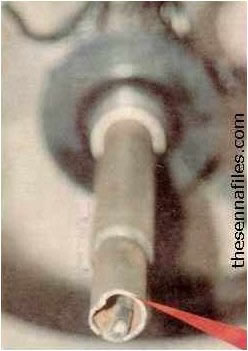 The cause of the Senna accident has been identified as a steering column failure. Italian law demands that any unusual racing incident be investigated. Many court cases followed immediately afterwards and the judgment went on for years, with Williams being investigated for manslaughter. The last word from the Italian Court of Appeal was on 13 April 2007. In verdict no. 15050, the Court ruled: "It has been determined that the accident was caused by a steering column failure. This failure was caused by badly designed and badly executed modifications. The responsibility of this falls on Patrick Head, culpable of omitted control". Patrick Head was not arrested; in Italy the statute of limitation for manslaughter is 7 years and 6 months, and the final verdict was pronounced 13 years after the accident.
The 1957 German Grand Prix at the old Nurburgring has passed into F1 folklore as one of the defining races in the sport's history, and arguably the greatest performance ever produced by any driver. Fangio was on pole in his Maserati 250F, about three seconds faster than Mike Hawthorn's Ferrari. He built up half a minute's lead before making a planned pit stop and rejoined 50 seconds behind with 10 laps remaining.
For three laps, he made no real impression on Hawthorn and team-mate Peter Collins, circulating together at the front, but then he let loose. He began lapping 15 seconds faster than the old lap record - set by himself the year before. By the end of lap 19, he was 13 seconds behind Hawthorn and Collins. The next lap was a new lap record, more than eight seconds faster than his pole time. By the end of it he was right with the Ferraris, and soon swept by to victory.
Jet, everybody, when you ask their opinion about best driver, talk about Senna and/or Schumacher.
Who is better and why? Is this still in debate? Yes, it is. BTW this debate has been going since 93, so even when Michael Schumacher was almost a rookie the F1 world was already questioning who was better Senna or Schumacher. No one would ever know which driver was better, is it Mr. Ayrton Senna da Silva or Mr. Michael Schumacher. We can only look at their achievements and try to draw a conclusion to see if one has an edge over the other. This article is only my opinion, and I'm sure you have your own. I will try to put together a few arguments and some statistical data.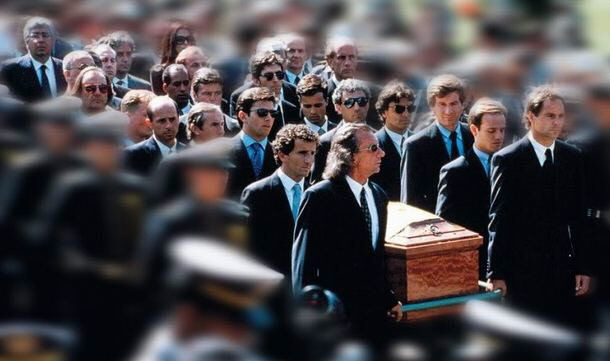 Former rivals and friends act as pallbearers for Senna. Left: Emerson Fittipaldi, Alain Prost, Christian Fittipaldi, Jackie Stewart, Roberto Moreno, Johnny Herbert (hidden), Wilson Fittipaldi. Right: Gerhard Berger, Rubens Barrichello, Thierry Boutsen, Raul Boesel, Michele Alboreto, Pedro Lamy, Damon Hill. Rear: Derek Warwick. An estimated three million people line a 20 mile route as his coffin is escorted from the airport to the city.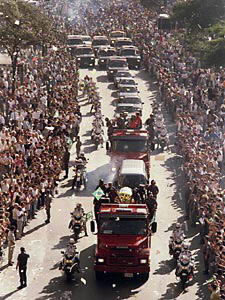 01. May 1994 was quite simply the most tragic date in motorsport history for more reasons than can be written! Two great drivers death, one (Barricello) almost death and eight fans and a police officer on grandstand injured. Nonetheless all 'real' and 'knowledgeable' F1 fans should rejoice that Ayrton Senna Da Silva gave us 10 years plus of amazing entertainment, pleasure and sheer feelings of awe! I have the honor to see both of them racing, Senna's whole career and also Schumacher's, and I can think that it is extremely difficult for Michael to beat a dead man, especially one as young, dynamic and charismatic, who died so dramatically, and still ahead of his game. I don't think Senna was better than Michael, anymore than I think Michael is better than Senna. There where some areas where any of them is more brilliant then other. Unfortunately, we will never know the real score. I think they were both very similar racers, including the will to win – sometimes at any cost. I do rate Michael a slightly better racer than Senna, although I could never say that Senna was a second rate driver compared to Michael. Both are idols to me. Where I think Michael has the advantage is in team-building/car development.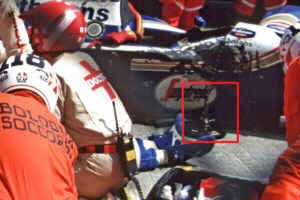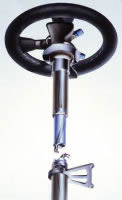 First a bit of statistics!
Ayrton Senna da Silva
Born: March 21, 1960
Home: Sao Paulo, Brazil
Died: May 1, 1994

Michael Schumacher
Born: January 3, 1969
Home: Hurth Hermulheim, Germany

Signature

First race

Brazilian GP, Jacarepaguá, March 25, 1984

Belgian GP, Spa, 1991

Last Race

San Marino GP, Imola, May 1, 1994

Brazil GP, November 25 ,2012

Titles

1988, 1990, 1991

1994, 1995, 2000, 2001, 2002, 2003, 2004

Second in title year/s

Damon Hill, Damon Hill, Mika Hakkinen, David Coulthard, Rubens Barrichello, Kimi Räikkönen, Rubens Barrichello

Teams

4 (Toleman, Lotus, McLaren, Williams)

4 (Jordan,Benetton,Ferrari, Mercedes-AMG)

Team mates

Johnny Cecotto, Elio de Angelis, Johnny Dumfries, Saturo Nakajima, Alain Prost, Gerhard Berger, Michael Andretti, Mika Hakkinen, Damon Hill

Andrea de Cesaris, Nelson Piquet, Martin Brundle, Riccardo Patrese, Jos Verstappen, JJ Lehto, Johnny Herbert, Eddie Irvine, Rubens Barrichello, Felipe Massa, Nico Rosberg

Starts

161

308

Maiden Win

1985, GP of Portugal

1992 Belgian GP

Wins

41 (25.31%)

91 (30.03%)

Front row start

87

116

Poles

65 (40.37%)

68 (22.44%)

Podiums

80 (49.68%)

155 (1,8%)

Fastest Lap

19 (11.8%)

77 (3,5%)

Finish in points

96 (1,7%)

221 (1,4%) and counting

Hat Tricks (Pole, win and fastest lap)

7

22

Grand Slam (pole, race win, fastest lap, led every lap of the race)

0

5 (Schumacher was the last to manage it, in the Hungarian GP 2004; he also did it earlier that year in Australia)

Points

614

1566
With 9 or 10 points per win: 1369
With 25 points per win: 191

Modern points per start°

11.68

14.05

% car failures°°

20.50

8.21

Modern points per finish°°°

14,70

15,30

Active years / championships / %

1984 - 1994(3 races) =11 years
11 / 3 / 27,27%

First period: 1991 - 2006 = 16 years
Second period: 2010 - 2012 = 3 years
19 / 7 / 36,84%

Notes

Won three titles in four years with McLaren

1995: youngest two-time Formula One world champion

Missed several races in 1999 after breaking his leg at Silverstone

2006: Announces retirement at end of the season

2006 FIA survey: Michael Schumacher was voted the most popular driver of the season among Formula One fans.

1991: youngest ever three-time world champion (Record broken by Sebastian Vettel)

2010: Returned with Mercedes AMG

Killed in third race for Williams in 1994

2012: Announces retirement at end of the season

29 December 2013 Michael Schumacher, 45, suffered a major brain trauma in a skiing accident in the French ski resort of Meribel, France.

Senna and Schumacher
are still the holders of
the the following Formula One records

- Most consecutive pole positions: 8, (1988 Spanish Grand Prix–1989 United States Grand Prix)


Championship titles: 7 (1994, 1995, 2000, 2001, 2002, 2003, 2004)
Consecutive titles: 5 (2000–2004)
Largest championship-winning margin
(pre-2010 points system, 10 points per vin): 67 points to Rubens Barrichello 2002)

(Sebastian Vettel 122 poins ahead of Jenson Button (392-270) in 2011 (post-2010 points system, 25 points per vin))If 25 points per win system had been in place then, Schumacher would have finished 157 points in front of Barrichello.

°°°°
Race wins: 91
Consecutive wins: 7 (2004, Europe – Hungary) Record broken by Sebastian Vettel, 2013 US GP, Austin, Texas)
Most consecutive wins from first race of the season: 5 (2004: Australian–Spanish GP) (Record shared with Nigel Mansell (1992 South African–San Marino GP).
Most pole positions at the same Grand Prix: 8, Japanese Grand Prix 1994, 1995, 1998, 1999, 2000, 2001, 2002, 2004. (Record shared with Ayrton Senna, who took 8 pole positions at the San Marino GP)
Wins in a season: 13 (72%) (2004)(Record shared with Sebastian Vettel (2013)
Wins in a season for a runner-up: 7 (2006)(Record shared with Alain Prost (1984 and 1988) and Kimi Räikkönen (2005)
Wins at Monza: 5
Wins at Spa: 6
Wins in Canada: 7
Wins with one team: 72 (Ferrari)
Wins at the same Grand Prix: 8 (France)
Most different Grands Prix won: 22
Longest time between first and last wins: 14 years, 32 days (5,145 days)
Total years with a win: 15 (1992–2006)
Consecutive years with a win: 15 (1992–2006)
Longest F1 career: 22 years (from 1991 to 2012) (with a three-year gap between 2007 and 2009 after his first "retirement")
Second places: 43
Consecutive top two finishes: 15 (Brazil 2002–Japan 2002)
Podiums (Top 3 finishes): 155 (51.16%)
Most podium finishes in a season: 17 of 17 races (2002) (100%)
Consecutive podium finishes: 19 (US 2001–Japan 2002)
Championship points: 1566
With 9 or 10 points per win: 1369
With 25 points per win: 191

(Record broken by Fernando Alonso at GP of Japan, October 2013, 1571)

°°°°
Points finishes: 221
Highest percentage of total possible points in season: 144 of 170 (84.71%), (2002)
Consecutive points finishes: 24 (Hungary 2001–Malaysia 2003)

(Record broken by Kimi Raikkonen 2013)

Highest percentage points difference between first and second in the World Championship: 67, 46.53%, (between Michael Schumacher (144 pts.) and Rubens Barrichello (77 pts.) in 2002
Most races leading at least lap: 142
Most consecutive races as championship leader: 37, (2000 United States Grand Prix–2002 Japanese Grand Prix)
Races / Laps / Distance led: 142 races / 5,114 laps / 24,144 km
Pole positions: 68 (22.44%)

(record broken by Lewis Hamilton September 2 2017 during GP of Italy in Monza)

Front row starts: 116 (38.28%) (record broken by Lewis Hamilton October 22nd at United States Grand Prix)
Fastest laps: 77 (25.50%)
Most fastest laps in the season: 10 of 18 races (2004) (55.56%) (Record shared with Kimi Räikkönen (2005 (19 races - 52.62%) and 2008 (18 races - 55.56%)).
Doubles (Pole and win): 40
Hat tricks (Pole, win and fastest lap): 22
Hat tricks in a season: 5 in 2004

(Record shared with Alberto Ascari in 1952)

Races with one team: 181 (Ferrari)
Most Constructors' Championship Points Scores: 218 – set at 2012 Italian GP,
Most Consecutive Constructors Championship Points Scores: 24 – set at 2003 Malaysian GP
Most 3rd Place Qualifications: 52 – set at 2012 British GP
Most consecutive days as World Champion: 1,813 days, from 8/10/2000 to 25/9/2005

- Most pole positions at the same Grand Prix: 8, San Marino Grand Prix (1985, 1986, 1987, 1988, 1989, 1990, 1991, 1994)(Record shared with Michael Schumacher, who took 8 pole positions at the Japanese Grand Prix.)
- Most consecutive starts from front row: 24 (1988 German Grand Prix–1989 Australian Grand Prix)
- Starts from front row in every race in one season: 16 out of 16 front row starts in 1989 (Record shared with Alain Prost (16 out of 16 in 1993) and Damon Hill (16 out of 16 in 1996).
- Most races leading the entire race: 19
- Youngest triple World Champion: 31 years, 227 days (1988, 1990, 1991)


(Record broken by Sebastian Vetel 2012)

Bio (Wikipedia)
° How many points they scored in their career, adjusted to the 2010 points system, divided by the number of races they started
°° The percentage of races in which they were not classified due to a mechanical failure
°°° How many points they scored in their career, adjusted to the 2010 points system, divided by the number of starts in which they did not suffer a race-ending mechanical failure
°°°° to be recognised that points distribution has changed dramatically enough over the decades to skewer meaningful comparison

---
Statistics only for races they participated together

Michael Schumacher

-

Ayrton Senna

41

-

Races

-

41

11

26%

Best on grid

73%

30

21

51%

Best at finish

48%

20

5

12%

Victory

24%

10

0

0%

Pole

19%

8

20

48%

Podium

46%

19

9

21%

Fastes Laps

9%

4

26

63%

Finished In Points

60%

25

139.00

33%

Points

38%

158.00

410

Points, if win all races

410
Statistics for all races

Michael Schumacher

-

Ayrton Senna

308

-

Races

-

162

91

31%

Victory

25%

41

68

23%

Pole

40%

65

154

53%

Podium

49%

80

76

26%

Fastes Laps

11%

19

221

73%

Finished In Points

59%

96

1566

43%

Points

40%

614

3450

Points, if win all races

1509
And now, just for a fun, we can see how they compare with Juan Manuel Fangio, statisticaly the best driver of all times. Widely considered to be the greatest Formula 1 driver of all time, Juan Manuel Fangio won the world championship in five of his seven full seasons in the sport (71,43%). In total, the Argentinean triumphed in 24 of his 57 grands prix, winning the championship with four different teams and ending his career at Maserati in 1958.
Ayrton Senna

-

Juan Manuel Fangio

162

-

Races

-

57

41

25%

Victory

42%

24

65

40%

Pole

50%

29

80

49%

Podium

61%

35

19

11%

Fastes Laps

40%

23

96

59%

Finished In Points

75%

43

614.00

40%

Points

54%

277.14

1509

Points, if win all races

513
Michael Schumacher

-

Juan Manuel Fangio

300

-

Races

-

57

91

31%

Victory

42%

24

68

23%

Pole

50%

29

154

53%

Podium

61%

35

76

26%

FastesLaps

40%

23

221

73%

Finish In Points

75%

43

1566

43%

Points

54%

277.14

3450

Points, if win all races

513
---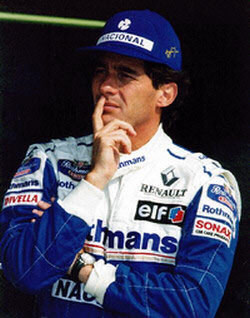 While statistics cannot tell the whole story they provide a fascinating insight into driver performance across the decades. Their lasting appeal is more complex than a simple list of record book statistics. It's a typical case where the numbers can mislead to wrong conclusions. Some can argue that having the most wins automatically makes Michael Schumacher the greatest driver ever. But on wins-per-start ratio he is 'only' fifth (325/91, every 3.57 races), behind Juan Manuel Fangio (51/24, every 2.13 races), Alberto Ascari (32/13, every 2.46 races), Jim Clark (72/25, every 2.88 races) and Sebastian Vettel (120/39, every 3.08 races). Statistics alone cannot explain the remarkable achievements of Gilles Villeneuve in taking two victories at twisty Monaco and Jarama in 1981 in his disastrous Ferrari, or Fernando Alonso in winning three races and almost the title in the fourth or fifth fastest car in 2012. It's my opinion that is impossible to understand the greatness and "shine" of each pilot achievement, without living the context and atmosphere of each GP they raced. As wise people have said before me, the quality of the other competitors and equipment can distort the numbers in a very strong manner. Who can say Damon Hill was better than Schumacher 1996? Or Patrese was better than Senna 1992? I think no one. But what conclusions can you take if you look into the numbers of those seasons? So I don't make a case based in numbers that indicate superiority to Schumacher because his numbers are bigger. I think to compare two of the strongest pilots of the history we have to go deeper. We have to compare their ability to produce "magic"!!! For those two guys, winning with the best equipment was nothing more then their obligation, in other case they would never be here being compared as two of the most talented drivers of formula1 isn't it? The "magic" is to win without the best equipment, to resist under pressure, to keep going with a semi broken car, to perform even with a pathetic team, to build the team and keep good feeling inside team. Statistics are an important part of an argument about the relative merits of different drivers, but they certainly cannot provide a definitive answer.
I can say I'm very lucky to have seen every race of Ayrton's career and every race of Schumacher career's and follow them trough all this years.
It is my firm belief that Schumacher was a bit greater of the two on the track. This is based on the fact that Schumacher just simply knows how to win races and titles better than Senna ever could. Some Formula 1 established people, like Lauda, Alesi, Piquet, Rory Byrne (who worked with both of them) think higher of Schumacher than Senna. Were the likes of Alain Prost, Piquet, Nigel Mansell, Riccardo Patrese and Gerhard Berger tougher opposition for Senna than drivers like Damon Hill, Mika Hakkinen, Juan-Pablo Montoya, Jean Alesi, David Coulthard, Rubens Barrichello, Kimi Räikkönen, were for Schumacher?
Andrea de Cesaris was Michael Schumacher's first Formula One team-mate. His own words after Michael's first laps out during training session in Spa, Michael first F1 race ever:
"When you've never driven an F1 car before except 20 laps of Silverstone three days ago, when you've never driven on SPA circuit before and after two laps you're taking Eau Rouge flat, well… I couldn't believe it."
"I said to my engineer: 'This guy's got guts'. I realised straight away that he wasn't just some newcomer - this guy could really drive. Now it's easy to say that he was really bloody quick, but Spa is no picnic. It's one of the toughest tracks, very quick, long and extremely challenging. In short, it's unforgiving and I expected the rookie to struggle there. I'd never met this guy before we arrived at the circuit. Straight away he was as quick as me. My engineer, Gary Anderson, came to me and said: 'Look, Michael is taking Blanchimont flat and you're not. You have to take this corner flat'. For me it was a very demanding weekend!"

Andrea de Cesaris competed in 160 grand prix and suddenly there's this kid who you've never heard of and the only experience he has to his name is 20 laps of Silverstone three days ago, and now your race engineer is showing you telemetry which confirms the new boy is quicker than you, and it's Friday and not even lunchtime yet. Andrea feels no bitterness. Just sheer admiration and a sense of pride that he was there.
His engineer, Gary Anderson:
"Michael suffered a water leak on the Cosworth in one of the sessions, and back then that would have been an engine-out job which would have put us out for the rest of the afternoon. Andrea felt there was something wrong with his car too and, because he was the senior driver, took the spare car. To get more laps I asked Gary if it would be OK for Michael to take Andrea's car. We bundled Michael in, and had no chance to even adjust the pedals or anything. Well, immediately, Michael was beating Andrea again… it was surreal."
Legendary British journalist Denis Jenkinson was standing at the crest of Eau Rouge and took note. 'Jenks' was a man who had spent the previous half-century watching the best in the business at close quarters. He timed each driver with a stopwatch from the La Source hairpin through to when they passed him, and announced the 22-year-old fifth fastest behind Senna, Mansell, Patrese and Berger. At his first ever Formula 1 outing!! And one more thing: Schumacher had never driven any kind of car on Spa Francorchamps circuit before.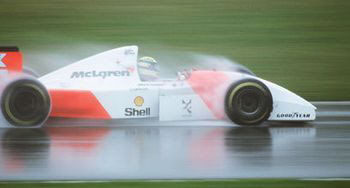 Senna at Donnington behind the wheel of McLaren 1993
Senna had more days of inspiration; take Donnington in 1993 for example. The reason people bring up Donnington all the time is because Senna did the impossible in a piece of junk car that had no real chance that year to win the championship. I of course won't deny that was a masterpiece of all times from Senna, but people forget that he had traction control (reportedly the most evolved at the time) where Schumacher didn't have. He gets one only in Monaco some races after. I guess I don't need to explain the importance of that facility, especialy on the wet. But anyway, I find it hard to imagine even Schumacher bettering that performance. On rainy day in Donnington Senna was in forth position after first corner after start. On the end of the first lap he was in first place with four second advantage.
Michael made his Formula One debut in 1991 with Jordan team, and just 12 months later had won his first Grand Prix, driving for the Benetton team. Beneton was not some great team nor they have some great car. In his first full season he finished third in the championship and in the years to come, he established himself firmly at the top of the Formula One tree. Schumacher only raced Senna in 1992, 1993, and 1994. In 1992 and 1993 Senna did beat Schumacher, but don't forget that Schumacher was a rookie, and up until the 1994 Schumacher did have the upper hand on Senna.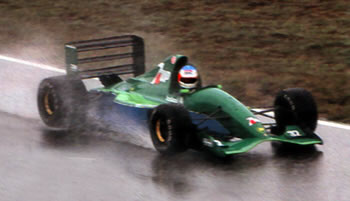 To prepare myself for this article, I recently watched again the 1993 and 1994 seasons in review and Schumacher gave Senna a really good run for his money in many of the wheel to wheel battles. I find funny when people say that in 93 Schumacher had an advantage in the engine (McLaren was forced to take a customer supply of Ford V8 engines which were two specifications behind that of Ford's factory team, Benetton, but only 8-10 horsepower difference), but Senna had superior TAG electronics including an effective active suspension system, the best it is in this time. In race at Silverstone, Schumacher beat him by a great margin with a great overtaking in the middle, and don't forget the fact that in 94 Senna had a V10 with reportedly 80-100 horsepower more than Schumacher's V8 engine. In 1993 Schumacher only had traction control in Monaco, were he got first line behind Prost. In Monaco '93 Schumacher had Senna well and truly beaten, however his engine cruelly gave up half way through the race. Schumacher was leading the race with 15 second advantage over Senna and then he had a technical problem. On top of this Senna was a matured driver at his peak when a young and inexperienced Schumacher came on the scene.
Michael's development since those early years should leave most of us wondering just how Senna could have managed in equal equipment in say 2000. Talking of experience, McLaren had in 93 a lot more experience than Benetton with active suspension and semi-automatic gearbox, because in 92 Senna use active suspension and semi-automatic gearbox were Schumacher had to use a manual gear box and conservative suspension the entire year. Remember?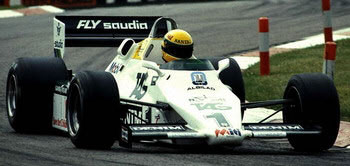 Then come 1994 and Schumacher was clearly the man destined for the title (if you see how beginning of season went) in spite of the widespread belief that this was Senna's year. In 94 Senna was loosing the championship, he knew it, and was obvious that he was feeling the pressure from Schumacher, reason why he was making several mistakes. Yet, Senna claimed pole positions in those first 3 races. Williams had the best car for 1994 but not at the beginning of the season because they were still trying to sort out the car without their active suspension. But all teams have to adjust to new rules. Schumacher win first race of the season in Brazil (Schumacher was leading; Senna was trying to reduce the gap to Schumacher, but then spun off on lap 56, just pushing too hard.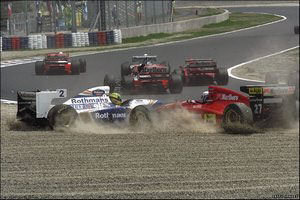 Schumacher won ahead of Hill, Alesi, Barrichello, Katayama and Wendlinger). Schumacher win second race in Japan (at the start, Schumacher got ahead of Senna, later Senna spun and was hit by Larini, taking both out, Schumacher made it two wins out of two ahead of Berger, Barrichello, Christian Fittipaldi) with fastest lap in both races.
It was Senna's worst start to an F1 season, failing to finish or score points in the first two races, despite taking pole both times. Schumacher was leading Senna in the drivers' championship by twenty points.
BTW, third and tragic race at Imola was won again by Schumacher with fastest lap done by Damon Hill (Schumacher won ahead of Larini, Häkkinen, Wendlinger, Katayama and Hill). Whatever might have happened at Imola, Schumacher perhaps making a better race strategy, and he is the all-time genius in this category, looks like he would have beaten Senna fair and square in Monaco, the Senna's fabled power circuit. In Monaco Schumacher took a 4 second advantage over the second placed car after only one lap. This hadn't been seen since the days of Clarke.
Schumacher first season at Maranello was one of his greatest. He won three races in a car that was miles off the pace, his driving was on a separate level from the rest. The best was a stunning victory in torrential rain in Spain, where he routinely lapped as much as five seconds faster than anyone else.
Schumacher actually drove a brilliant year in 1997, challenging Villeneuve despite much inferior machinery, but obviously, due to Jerez debacle, it's overlooked. I have big respect for Hakkinen too, but he has beaten Michael really only once – 1998. 1999 when Hakkinen win his second championship, Michael broke a leg and missed half of the season. All other years Michael beat him. Former world champion, Jacques Villeneuve (not the friend of Michael at all, and with the good reason), perhaps summed up Michael's dominance of the sport best after losing to him at the Spanish Grand Prix in 1996: "He has set an amazing standard which we all have to try to follow. I cannot imagine a harder challenge."
There was a few examples of utter bravery from both drivers.
1990, Martin Donnelly driving a Lotus had a huge accident during qualifying at Jerez in Spain. He lay on the track, still strapped to his seat, with the debris of his wrecked Lotus strewn around him, his legs twisted at hideous angles. Instead of hiding in his motorhome, Ayrton actually came to the trackside and watched his great friend Professor Sid Watkins save Donnelly's life. At that time, no one knew whether Donnelly would live or not, but Ayrton, though visibly moved, went back on track and beat his own pole time by a second. It was beyond brave. For me, it was as if he was telling the track to fuck-off. If anything crystallized Ayrton as a hero for me, it was that.
During qualifying for the Belgian Grand Prix 1992, French driver Érik Comas crashed heavily and Senna was the first to arrive at the scene. He got out of his car and ran across the track to help the Frenchman, disregarding his own safety in an effort to aid a fellow driver. He later went to visit Comas in hospital. Senna finished fourth overall in the championship, behind the Williams duo of Mansell and Patrese, and Benetton's certain Michael Schumacher.
Back in 1991, when Michael Schumacher had just come on the Formula One scene, he had a massive accident at Suzuka during practice for the Japanese Grand Prix at the 130R corner, which was a serious challenge back then. Professor Sid Watkins thought he needed to calm himself down a little and told him: "Michael, you're a good-looking lad. And if you carry on like this, you're going to be a good-looking corpse…" Not long afterwards, Schumacher went out in the spare Benetton B191 and went a full second quicker. After shunt like this, I was thinking, WOW, my god, this boy have a big balls, he will be something in few years.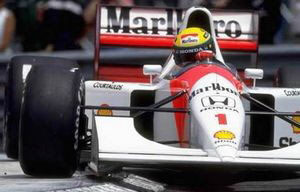 But which was the better driver? That is far harder to answer. About the racing I think it is difficult to compare these two. Because for Schumacher, his career was just beginning and Senna's was on his maximum and his career start to go to his end. What you can say for sure is that both were the ABSOLUTELY BEST of their own ERA and that is a fact. In terms of driving I think they were pretty even and share same of principal characteristics, like speed, rain ability, calculating, ruthlessness etc, with a little advantage (in my opinion) for Michael in race speed consistency and tactics. But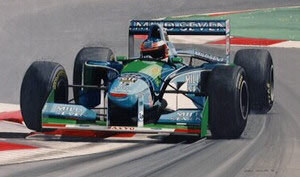 Ayrton was capable to perform with everything against him and this was one of his best qualities. In the most difficult moments he grew and could found a way to fight back. His character couldn't let him lose and I think because of that, he pushed to the limit more often and more strongly than Schumacher has ever need to. This is a trace of personality which leads Ayrton to produce the most magic moments in Formula 1 I've ever seen.
Of course, I can't talk now about each one of this great races. It will take a book. There are a countless great races from each of two. Who can forger Senna's 1984 Monaco Grand Prix, 1985 Portuguese Grand Prix in Estoril, 1993 European Grand Prix in Donington (again)? Or Michael's Spain 96 (he obliterating everyone in the wet), Monaco 97 (Schumacher obliterating everyone in the wet), Suzuka 97, Hungary 1998 (20 qualifying-esque laps from Schumacher), Silverstone 1998 (Schumacher wins in the pitlane) Suzuka 2000, Austria 2003 (Pitstop fire cost him a lot of time, but he still won) or Brazil 2006.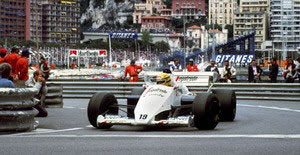 In some ways the two are products of their time. In his ability to express a remarkable gift in terms that the ordinary fan could appreciate, Senna was just about unique. Schumacher perfected the art of strategic racing; Senna was a master at street circuits when they were much more common in the sport. I still think only Jim Clark could approach Senna in terms of speed over a single lap. Pole position statistics are proof of that. Schumacher was on pole for 27.2 percent of his career, whereas Senna was on pole for 40.1 percent of his career. That is what separates the two. Senna was regularly brilliant in single lap, but sometimes he surpassed even himself. Most famously, there was Monaco in 1988, when he put his car on pole position, 1.5 seconds quicker than Prost in the same car. He later said he felt as if he was driving on instinct, watching himself from above.
On other hand, Schumacher was noted throughout his career for his ability to produce series of fast laps at crucial moments in a race, to push his car to the very limit for longer periods of time. Also, he was superb in adapting his driving stile to different conditions, and one of the proofs of that was a Spanish Grand Prix 1994, where he was leading the race before a gearbox failure left him stuck in fifth gear. Thanks to a background in sports car racing he managed to change his driving style round the Circuit de Catalunya, effected a pit-stop and took off from the pits in 5th gear and still managed to finish second in the race. It was an achievement that ranks higher than most of his GP wins, but adversity threw something at Schumi, and he proved what a stellar driver he is.
However, even taking into account what I've written above about car reliability and relative car qualities, I still think Schumacher was fractionally better driver over a race distance. Schumi was masterful at using "hot" in-laps, just before pitting, to overtake a rival tactically. But he never pulled away from confrontation on the track, either. Ecclestone used to say:
"Michael Schumacher is a racer and it's a pity we've not got more like him. Like guys such as Ayrton Senna and Nigel Mansell, he's prepared to take a few risks. F1 doesn't need drivers who pussyfoot around; we want them racing."
The consistency of his laps and hammering down many fast laps on the key moments. All of them on pole position time. These have netted him many unlikely victories, most memorably at Hungary in 1998, when he had to make up 25 seconds in 19 laps in the middle of the race to compensate for one pit stop more. And he did it. Just look at the fastest laps in a race statistics.
Or maybe even better example is 2006. In 2006 Ferrari put in a Championship challenge. They had an engine failure in Japan, which was very unusual, and the Championship went down to the last race in Brazil. Michael was unbelievable competitive, much faster than anyone else the whole weekend. Then his car had a fuel pump failure in qualifying, and he started the race tenth. As Michael charged up the field, because he was so much faster than anyone else, he got clipped by Fisichella, who was Alonso's team-mate at Renault, and he punctured the tire. As he punctured it going into turn one, he had to drive all the way around the circuit with a puncture. He was lapped by everyone, but he set off from the pits, and unlapped himself from everyone, and he finished fourth from being a lap behind everyone. He was stunning – every lap was faster and faster. This was his last race before he retired first time.
I also regard Prost as one of the best on racecraft and race consistency. Just reading the race. They are very very close with each other. Michael was a master of using all car abilities for speed. He was the first to use left foot braking in all conditions and was master to use weight transfer and trail braking to reach the maximum. You can often see at TV graphics that he was using brake and accelerator at the same time. He was a master in driving technique. In time of Ferrari, Ross Brown used to say that testing with Michael behind the wheel can hide some negatives of the car because his abilities to adapt can mask some bad things of the car. His diligence to details, discipline, vision, technical knowledge, relentless pursuit of perfection, ruthlessness, physical and mental preparation and speed makes him incomparable with anyone else.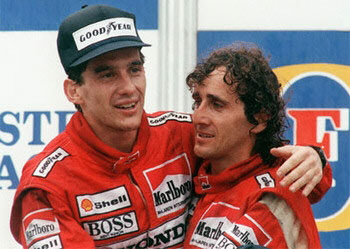 I think if you look at the 18 years (1987-2004), years when both of these great drivers are active, the only man which I in my opinion can say that won the championships with a little bit lesser material is Schumacher, but not much! Please hold that - but not much- in mind before people is going to shout. All other drivers in my opinion became champions in the best car of period. Michael also came very near in 1997 and 1998 in far lesser material. Although he didn't win the championship he made clear what kind of driver he was. Just like Senna did in 1993. What a great season that was.
There are also some claims on that Senna had great characters to fight to and that is true. But remember in his prime days in 1988-1991 he fought only with Prost and had far better cars than Mansell, Piquet, etc although they were great drivers. Schumacher on the other hand had fought with lesser material against Williams and McLarens and that compensates this theory. Remember 1997, 1998 and not that much 1999.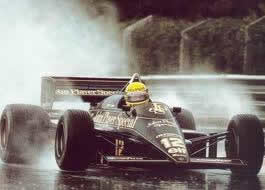 Senna in Lotus during Estoril GP 1985
In the rain and changing conditions they are both in a class of their own. I would put them equal on this side, with maybe Senna with small edge. They are probably the best wet-weather drivers of all time, for their consistent level of excellence in such conditions, and their total superiority over their peers. Impossible to separate them.
Senna made his debut 1985, and during Monaco Grand Prix, the first wet weather race of the season, qualifying 13th on the grid, he made steady progress in climbing through the field, passing Niki Lauda for second on lap 19. He quickly began to cut the gap to race leader Alain Prost, but before he could attack Prost the race was stopped on lap 31 for safety reasons, as the rain had grown even heavier. At the time the race was stopped Senna was catching Prost at 4 seconds per lap. Senna passed Prost when Prost stopped in front of the red flag, before the end of the 32nd lap. According to the rules, the positions counted were those from the last lap completed by every driver, lap 31, at which point Prost was still leading. Senna's second place was his first podium in Formula One.
Senna has a great moment in Donnington as explained before. It was a victory which Senna himself later rated as one of his very best. In the 2002 book, "Formula 1, The Autobiography", edited by Gerald Donaldson and published by Weidenfeld and Nicolson, he is quoted speaking about the race: "People later said that my win at the wet in Donnington in '93 was my greatest performance - no way! I had traction control! It was a good win, sure, but, compared with Estoril '85, it was nothing, really."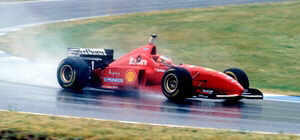 Schumacher at 1996 Spanish GP
I can not forget Michael Schumacher at the 1996 Spanish GP when he humiliated all field in scrappy Ferrari F310. In qualifying, Michael was third behind the two Williams-Renaults the best cars on the field. Hill was a full second quicker than Ferrari, but considering his massive car advantage. After taking the lead, the reigning world champion started to lap an incredible four seconds a lap faster than anyone else, the gap growing to almost 15 seconds in the next three laps. Despite his engine behaving a bit erratically, down on power most of the time, he still pulled away from the rest as if they were standing. He was so quick that by the time he rejoined after his second pitstop he was a whole minute ahead of the others. It was a day when all Michael's rivals could do was acknowledge defeat, and admit that the man was way beyond anyone else in Formula 1 at the moment. These are the races when the good racers are separated from the great ones.
And when we already talking about 1996, do you remember Monaco that year? Race day was overcast, with occasional showers. Things started strangely with what seemed to be two Michael Schumachers on the grid: one driving a Ferrari, the other in a McLaren. David Coulthard, second on the grid was wearing Michael helmet. Why? Because Michael have loaned David Coulthard a helmet because the Scotsman was having problems with his own misting up. 1. on grid helping 2. on grid in Monaco? Michael made a poor start from pole in his Ferrari and so Damon Hill took the lead for Williams. Later in the race Schumacher hit a kerb in the curling right-hander after the Loews Hairpin and the Ferrari smacked into the opposite wall. On the end, Coulthard, disguised as Schumacher finished second.
But, for every great moment by Schumacher there seems to be an even bigger controversy. Senna had his incidents but for each controversy there's a better drive. Let's get one thing clear: neither driver was above taking off a championship rival in a deciding race.


Senna - Prost incident in Japan 1990 after Sennas dirty racing line complaints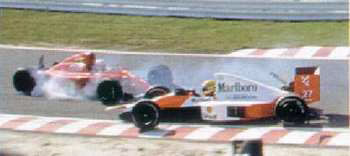 Senna may have only done it two or three times, but his willingness to do it at a speed of around 220kmh (Prost having taken him out at a comparative snail's pace the year before) shocked and appalled many. Ayrton Senna's ruthless will to win at all costs and systematic application of controlled violence was no better displayed than in the 1990 Japanese GP. Having secured pole position, the Brazilian was unhappy with the side of the track it was situated on, claiming that pole should always be on the racing line and not the dirtier side of the track. Senna's request to be moved to the favorable side was rejected, so when his rival Alain Prost passed him at the start, Senna took out Prost on the first corner to secure the world championship. But, Prost did more or less same thing to him year before.
At the 1988 Portuguese Grand Prix, Prost made a slightly faster start than Senna but the Brazilian passed him into the first corner. Prost responded and pass Senna at the end of the first lap. Senna swerved to block Prost, forcing the Frenchman to nearly run into the pitwall at 290 km/h. Prost kept his foot down and soon edged Senna into the first corner and started pulling away. The crews, leaning over to watch the cars go by, flinched as Prost brushed the concrete. The moment was bloodcurdling, unbelievable in real life. Though Prost was angered by Senna's manoeuvre, the Brazilian got away with a warning from the FIA. "It was dangerous," a horrified Prost said afterwards, hardly mollified by the fact that he had won the race after various problems pushed Senna down to sixth. "If he wants the world championship that badly, he can have it." The relationship between Senna and Prost, characterized by Senna only a couple of months earlier as an example of 'harmony, not friction', was tolerable for much of 1988, but it began to turn nasty after that. So Schumacher didn't invent move today known as 'Schuey chop'. (Prost won at Paul Ricard, and again at Silverstone – where the British fans cheered when Senna spun out of the lead early on. They had admired Senna's sheer talent in his early years, but now they were starting to react against what they perceived to be a cold, manipulative personality).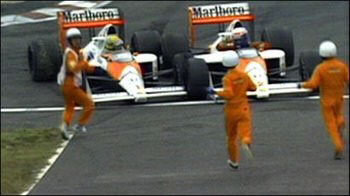 Prost pushed Sena and crash with him during Japan GP 1989

Tension and mistrust between the two drivers increased when Senna overtook Prost at the restart of the San Marino Grand Prix, a move which Prost claimed violated a pre-race agreement.
1993 Senna wanted to join Williams alongside Prost, but that become inpossible because Prost had a clause on his contract vetoing Senna as a team-mate. An infuriated Senna called Prost a coward in a press conference in Estoril, forgeting that he did the same to Derek Warwick 1986.

The penultimate race of the 1993 season was noted for an incident where Jordan's rookie Eddie Irvine twice unlapped himself nipping back past against Senna. Senna later appeared at Jordan's garage and after a lengthy and heated discussion, for which Senna had a major sense of humour failure, punched the Irishman in the face.
All of these individual incidents are worth examination, but the one at the last race of the 1992 season at Adelaide was the last such of Senna's career. It was the final round of the season, with the championship already taken by Mansell, and decision taken that the Englishman would be leaving for America at the end of the season, removed from his seat with the Williams team by Prost's subtle backstage manoeuvres. Mansell wanted to end his Formula One career and his championship season with a win, and he jumped straight into the lead, with Senna on his tail. But on lap nineteen something happened, and the McLaren went into the back of the Williams, both cars spinning off the track and out of the race Mansell ran away from the scene, straight across the track towards the pits. Afterwards he told reporters that he'd done it to stop himself punching Senna. But what else did they expect? It was, after all, just like Senna. Remember Spa, when he pushed Mansell off the track, and the burly Nigel grabbed the slight Senna by the throat in the pits afterwards, and had to be dragged away by three mechanics? Or Estoril, when Senna had made his car lunge across the track at Prost (his team mate, for goodness' sake) while they were both doing 190 mph in their McLarens down the main straight, right in front of the pits? Or Suzuka, where he rammed Prost from behind at 200-plus in the first corner knowing the Frenchman had to win the race to keep alive his hope of the world title? So when Senna crunched his McLaren into the back of Mansell's Williams at Adelaide, it simply seemed to Mensell like part of the Brazilian's established pattern of behaviour. The extension of this line of reasoning was a stab at guessing Senna's motivation. Perhaps he just wanted to deprive Mansell of the satisfaction of ending his world championship season with a win. Perhaps he wanted to hoist a signal for the next season, one announcing that while he might have lost his title, he was nevertheless still not a man to trifle with. As Senna used to say, "It has to be my way or no way."
And Schumacher had the audacity to try it few times – some with success (in 1994), and some without (in 1997).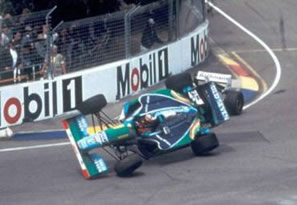 Schumacher flying after he collides with Damon Hill at williams 1994 at Australia season final race
1994 on lap 36 of the last race of the season in Australia Schumacher clipped the guardrail while leading from Hill. With his race over by then, he steered towards Hill's path as the latter was passing him, forcing a crash that took Hill out of the race. As neither he nor Hill scored, Schumacher won a very controversial championship, the first German to do so (Jochen Rindt raced under the Austrian flag).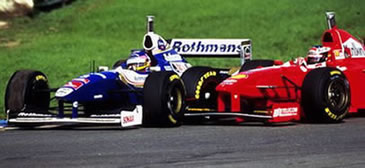 Schumacher attempted to provoke an accident but Villeneuve went on and scored four points to take the championship 1997
During 1997 Michael Schumacher and Jacques Villeneuve battled for the title. Villeneuve, driving the superior Williams FW19, led the championship in the early part of the season. However, by mid-season, Schumacher had taken the Championship lead, winning five races, and entered the season's final Grand Prix with a one-point advantage. Towards the end of the race, held at Jerez, Schumacher's Ferrari developed a coolant leak and loss of performance indicating he may not finish the race. As Villeneuve approached to pass his rival, Schumacher attempted to provoke an accident but got the short end of the stick, retiring from the race. Villeneuve went on and scored four points to take the championship. Schumacher was punished for unsportsmanlike conduct for the collision and was disqualified from the Drivers' Championship. It took quite a long time for Michael Schumacher to apologise for trying to drive Jacques Villeneuve off the track in their title decider in Jerez 1997 - he didn't do it until the FIA disciplined him several weeks later.
A lot of controversy about Senna was also confined to his to robust methods of defense, something that Schumacher also got quite a lot of criticism for. I do feel that a lot of what Senna got criticized for in his time seems fairly tame by modern standards – his squeezing of Prost centimeters towards the pit wall at Portugal in 1988 elicited shrieks of outrage at the time but today we would probably consider it a straightforward defense. Perhaps in some time we will come to see some of Schumacher's defensive moves including the notorious 'Schuey chop' (performed on number of drivers including his own brother Ralf) in much the same way?
During 1994 season there was some acusations to Shumacher about ilegal software in his Benetton car, but this is nothing to do with Michael. If there was a cheating, Benetton was cheating. This helped Michael to win the scampionship? Maybe, but sccusations where never confirmed.
So, what actually happened? Following the San Marino Grand Prix 1994, the Benetton, Ferrari and McLaren teams were investigated on suspicion of breaking the FIA-imposed ban on electronic aids. Benetton and McLaren initially refused to hand over their source code for investigation. When they did so, the FIA discovered hidden functionality in both teams' software, but no evidence that it had been used in a race. Both teams were fined $100,000 for their initial refusal to cooperate. McLaren software was a secret gearbox program that allowed automatic shifts, and it was deemed legal. Benetton software was deemed to be a form of "launch control" that would have allowed Schumacher to make perfect starts, and that was explicitly outlawed by the regulations. However, there was no evidence to suggest that this software was actually used.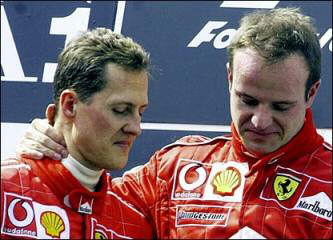 Schumacher was ashamed and embarrassed of result of 2002 Austrian GP, and booed
There was another incident 2002 involving Michael. If you ask me, that was more Ferrari shame then Michael's. But total embarrassment for him. The 2002 Austrian Grand Prix saw Schumacher's team mate Rubens Barrichello out qualifyed the German and lead virtually the entire race when radio orders came through with eight laps remaining to let Schumi by. Arguments raged over the last few laps until Barrichello moved over on the start/finish straight. And for what? So Schumacher could extend his lead over Juan Pablo Montoya to 27 points rather than 23 points? The crowd booed. Ferrari got fined and criticized. Team orders were banned. And everyone was very embarrassed. Including Michael. Despite he "win" the race, during the ceremony hi put Rubens on top step, and he went to second step of the podium.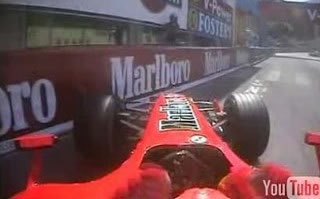 Schumacher, entering one of the final corners, a tight 180 degree turn, spun his car 90 degrees, effectively blocking the track and forcing a caution flag, and ruining Alonso's very fast last lap
But the brazen and transparent stunt he pulled at Monaco in 2006 will surely not be remembered so kindly, nor the arrogance with which he and Ferrari presumed no-one-else-would-figure-out what he was up to. During qualifying for Monaco GP 2006, Schumacher had set the fastest lap and was on pole. However, on Schumacher's last lap before qualifying ended, he was ahead of Alonso on the track, and running a pace off of his best time. Alonso, also on his last lap, was running at a pace that would put him on pole. It's suspected that Schumacher knew this, and entering one of the final corners, a tight 180 degree turn, spun his car 90 degrees, effectively blocking the track and forcing a caution flag, and ruining Alonso's very fast last lap. And to this day Schumacher has not apologised for parking his car in qualifying at Monaco in 2006 to stop Fernando Alonso beating him to pole position.
You can go back to Ayrton Senna and Alain Prost, and go forward to Alonso and Vettel now. These are great drivers and part of their greatness is their absolute belief that what they are doing is the right thing.
Humility is those who recognise that what they have done is wrong. Some have done that and some have left the sport, or even gone to the grave, with a stubbornness never to say sorry.
Senna and Schumacher from the past, who pushed things to the limit and beyond at times in pursuit of glory, neither driver to my knowledge disobeyed a team order. Senna and Prost fell out over violations of agreements between themselves, but not of rules imposed by the team.
So, if they are under pressure I would give Senna the edge, I don't know why. My feeling says that he is better under pressure, but I don't know if I am able to say that. Looks like Senna can control himself better, but not for much. Controversies and number of them for each driver can show as how good they are under pressure.
I think on tactics Schumacher has little bit the edge. Of course he has a team around him, but he was so superb with those things. He was an exceptional racing driver and he worked for a team that gave him all the benefits of being an undisputed number one, and he exploited that. He can perform and transform in a race and can deliver a tactic. Senna, sadly, couldn't show us this in the refueling era (remember, 1994 was the first year).
As a team man Schumacher is few steps higher than Senna, because of his capacity to transform a team, first Benetton then Ferrari, which Senna never did and never had the force and desire to do. Michael criticisms to the team are constructive where Senna's were destructive. Senna always goes for the better team and when he leaves the team, it is not better than when he arrives. McLaren, Lotus and Williams are an example of this. With Schumacher the opposite happens, he improves the teams. It was not only he, team was better. When he left Benetton, it was still great team. With no so great drivers.
I will quote the words of one of the most respected voices in F1, Sir Jackie Stewart: "Schumacher's greatest feat was not winning seven world titles, but turning Ferrari into Formula One's best team. Michael brought Ferrari from 21 years of not winning anything to being champions many times. I put that down much more to him than President Luca di Montezemolo or team boss Jean Todt. Without Michael Schumacher it would not have happened. Generally speaking, I think it's true to say he re-shaped Ferrari and made the Ferrari the car it is today."
Alan Henry, a Grand Prix reporter, working in Formula 1 since the early 1970s. He is the Formula One correspondent and was holding the title of Editor at Large of "F1 Racing" magazine. Henry is also the chief editor of the yearly Autocourse Formula One season review books, a position he has held since 1988 and Grand Prix editor of Autocar magazine. In Autocourse 1997-98 Alan Henry wrote:
"Schumacher remains the most complete driver in F1 today. Apart from the dazzling car control, Michael rules his Italian team with a psychological rod of iron, taking as much responsibility for technical decisions as he does for capitalizing on them during the race. . . . Jackie Stewart believes that the man who eventually eclipses Schumacher is not yet even in F1. He could be right."

It is a fact that Schumacher, like stated before, transformed teams into winners and champions. He did it with Benetton and also with Ferrari. He made them better. Of course he has a good team around him, but one thing must be clear here. To be number one in any team, you have to earn it. You have to perform. No team in the world will give you number one status if you are slow and scrappy driver.
Schumacher could choose to drive for Williams in 1996 but he chose (in this period of time scrappy) Ferrari, which I admire really. He could have won more championships if he went to Williams. But he prefers to be a one who build a team aroud him. And that is not that bad really. It is a way to achieve your goals and goals of the team effectively and if he wouldn't deliver, he never would have achieved that number one status. Especially in Ferrari. You remember that Ferrari axed Prost few years earlier.
Ferrari had suffered a disastrous downturn in the early 1990s, partially as its famous V12 engine was no longer competitive against the smaller, lighter and more fuel efficient V10s of its competitors. Alain Prost had give the vehicles labels such as "truck", "pig", and "accident waiting to happen". The poor performance of the Ferrari pit crews was considered a running joke too. At the end of 1995, though the team had improved into a solid competitor, it was still considered inferior to front-running teams such as Benetton and Williams. During 1996 season, the car had had reliability problems and Schumacher did not finish 6 of the 16 races. But Schumacher never complained really hard on the team, even when it was critical. He was always positive to the team even in bad times. He never slammed the team and this is positive about him. I also admire his "We win as the team, and we lose as the team" attitude.
"His rapture at winning that race (His first win at Spa 1992) is something that he has continued to show with every successive win. Here is a man who delights in winning and takes no win for granted. He understands that to cross the finish-line ahead of all the others involves a massive amount of effort – effort by the whole team, as well as the driver – a simple fact that some other drivers have clearly forgotten.
On the occasion of that first win, as with each of his subsequent wins, Michael's sheer happiness is recognition of all that team effort, from the work of the fabricators, the machinists, the composite specialists, the electricians, the mechanics and the drawing office. The toil of hundreds is reflected in the utter joy of his podium celebrations.
On returning to the garage he shook everyone by the hand, thanking us all individually for our help, another genuine show of appreciation that would continue with each subsequent win. I have never felt such an integral part of a team than when working with Michael and sharing in the pleasure of one of our victories.
Steve Matchett in his book "The Mechanic's Tale: Life in the pit lanes of Formula 1"
Team was always first. But one race that sticks in my mind to proof this was the one he raced hours after his mother died after a tragic accident. San Marino GP 2003. He could have not raced, but he knew the team was desperate for the points. He put aside his grief and won the race. How the hell he managed that with the emotion he was going through is a lasting memory of his heyday. Todt, who attended the post-race news conference in his driver's place, said the decision over whether to compete had been left to Schumacher:" I think it was very important. He decided together with his brother yesterday to go to Germany and definitely he felt in a way more comfortable having been there," said the Frenchman. "Today again Michael has shown the dimension of what he is as a driver and as a man. It's a shame sometimes that people may want not to understand what he is. Today I think he has done a big demonstration and we are very proud of him."
The last race of his first racing period, 2006 Brazilian Grand Prix, Schumacher had one of quickest times during the first session and was fastest in the second session; but a fuel pressure problem prevented him from completing a single lap during the third session, forcing him to start the race in tenth position. Early in the race Schumacher moved up to sixth place. However, in overtaking Alonso's teammate, Giancarlo Fisichella, Schumacher experienced a tyre puncture caused by the front wing of Fisichella's car. Schumacher pitted and consequently fell to 19th place, 70 seconds behind teammate and race leader Felipe Massa. Schumacher recovered and overtook both Fisichella and Räikkönen to secure fourth place. His performance was classified in the press as "heroic" (BBC Sport. 22. October 2006), an "utterly breath-taking drive" (ManipeF1. 22 October 2006) and a "performance that ... sums up his career" (PitPass. 3 November 2006).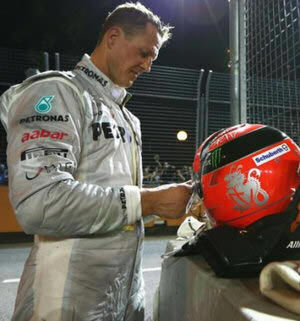 Schumacher held every major record in the sport when he hung up his helmet in 2006. With nothing to prove, after three years of "pension", he climbed back into the Mercedes AMG cockpit in 2010. While the Mercedes car was expected to be fast, it flattered to deceive and through his last three seasons, the marque has notched up just a single win. Schumacher, though, continued to race. And race hard. There have increasingly been signs that his abilities have been waning, with clear driving errors in Barcelona - when he drove into the back of Bruno Senna - and Singapore GP 2012 when he drove into the back of Jean-Eric Vergne's Toro Rosso.
By his high standards he has failed in his second stint, but only the finest cynics would hold that against him given that Mercedes have not created the car that they were hoping for in the given period of time. Rather he has driven admirably for a 43-year-old.
So what are we to make of Schumacher's second career then? Well, it may have failed to produce an eighth championship - or a race win - but his three seasons with Mercedes have certainly underscored his reputation as one of the greatest competitors in F1 history.
What has been proven again over the past three years in his second career, is that unlike other great champions such as Ayrton Senna and Alain Prost, the German has never demanded the best machinery when considering his drive.
After winning his first two titles with Benetton in 1994 and 1995, he signed for Ferrari - a team that had managed just two race wins in the previous four seasons.
Schumacher's approach was very different to Prost, for example, who chose to take a sabbatical in 1992 rather than race in uncompetitive machinery. He returned in 1993, to win the title in the best car: Williams Renault. Similarly, Senna had tried his utmost to leave an uncompetitive McLaren team in 1992 and 1993. Both drivers demanded no less than the best. Schumacher, however, was and is willing to drag a team up from the bottom. Thats why he joined Mercedes in the first place, as the payback to the team which helped him to enter Formula1. The challenge that Schumacher took on was therefore greater than that of simply winning a few races - he was looking to contribute to a bigger project.
As Ross Brawn, Mercedes team principal, said after Michael announced his final retirement, "I think Michael brought a lot to the Mercedes team in this second period that people don't see. There was a huge contribution behind the scenes. We have not achieved what we wanted to achieve together, and that is frustrating, but I think what we do achieve in the future, Michael will have made a contribution to it. So for me personally, (that is why) he is the greatest racing driver of this century."
Like Stirling Moss before him, Schumacher is different in this regard. And it's something which should be taken into account when history comes to measure his career.
This you can't say about Senna. You cannot say that he transformed team into a better one. This is also stated before. He always choose the best team, which doesn't mean that it was easy. Let this be clear! He drove against Prost at McLaren. And he realy wanted to be team driver number 1; 1986 De Angelis was replaced at Lotus by Scot Johnny Dumfries after Senna vetoed Derek Warwick from joining the team, saying that Lotus were not able to run competitive cars for two top drivers at the same time. Senna later admitted "It was bad, bad. Until then I had a good relationship with Derek."
One notable incident of the year was at the Monaco Grand Prix 1988 where Senna outqualified Prost by 1.4 seconds and led for most of the race before crashing on lap 67. Instead of returning to the pitlane, Senna went back to his apartment.
Comparing to Schumacher he was not always that positive on the team. He was upset in 1993 while driving for McLaren and said some really bad things about his team. This was his character. Compare this with Schumacher in Ferrari 2005.
Hakkinen was McLaren's test driver back in 1993, but he took the racing seat when American Michael Andretti was dumped by the team with three races to go, becoming Senna's teammate for the rest of the season. That's what he sad about working with Senna:
"I learned a lot from Ayrton. I used to watch Ayrton so closely. I would try to understand what he was doing.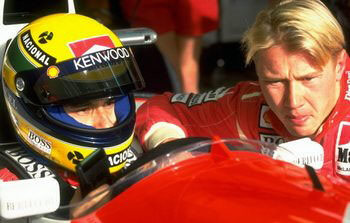 I would try to look at him all the time. Ayrton's dedication to racing was incredible, and that was the thing that gave him the ability to do what he did. He wasn't a very easy person to work with. I raced with him three times in '93 – from Estoril onwards – and it was very difficult, extremely difficult."
Hakkinen was the last driver to outqualify Senna, who lost his life only five races later. One of the best moments of his career, Hakkinen recalled, was outqualifying Senna in his first race for McLaren, at the 1993 Portuguese Grand Prix. He sad about that:
"It was extremely close, but I beat him. It was a great feeling. I wasn't shouting about it – I was just there doing my job. To drive as fast as possible was my job. He and I had a discussion afterwards. He wasn't very happy about my behavior. He was very upset with me."
Senna was visibly pissed-off for starting behind Mika.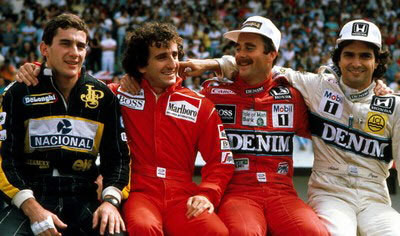 There was another conflicting situation between Senna and his team. That's happened 1993. Senna demanded to be paid 1 million $ per race by his team McLaren, an amount of money that even then seemed over the top. Ayton was prepared to go right to the edge to get this way. So, he didn't turn up for his next race, San Marino GP 1993 until few minutes before start of the first practice on Friday morning. His demands were prompted by annoyance that McLaren had lost their Honda engine supply deal at the end of '92 season, and he was now forced to race with Cosworth V8 engine in the back of his MP4/8. He was also angry that some McLaren sponsors were plotting against his commercial demands. And with, for the moment, useless Michael Andretti, he was only chance for the team to score something. It was sort of behavior that added fuel to Senna's unpredictable reputation. If this kind of stunt is pulled today by likes of Hamilton or Alonso, we will see them collecting their luggages.
Quite obviously he shared with Fangio such basic race-day attributes as a phenomenally refined driving technique, a high degree of mechanical sensitivity, an acute sense of racecraft and a willingness, in extremis, to abandon the finesse for which he was noted and call instead upon reserves of raw aggression. But beyond all that, the trait most obviously linking them was a political shrewdness placed in the service of a cold-eyed self-interest. Secure in the knowledge of their own virtuosity, both men recognized that it was worth nothing unless applied in partnership with the right vehicle: in other words, the car offering the greatest mechanical advantage at any given time. Like Senna, Fangio moved throughout his career from team to team, exploiting an uncanny ability to predict which was in the ascendant and which in decline, and never letting sentiment get in the way of his decisions. Fangio did not remain loyal to any team. He was conscious of his ability, he invariably used any means to ensure that he should if possible always drive the best car available at that moment. And he was successful in this, placing his self-interest – which was quite legitimate and natural – before the affection which has, instead, kept other great drivers faithful to a certain team through good and ill fortune.
On pure mentality I would give Senna the edge. He had this ability to focus and put more out of his human body. That's very special.... it's like a form of yoga. Some people are born with that and others not. This ability you cannot learn, he was born with it and it was God given.
I also believe that Senna had more raw natural (God given) talent than Michael, but Michael can compensate that with tactics and race craft and he learns quickly. Senna and Schumacher both showed a total commitment to success, unmatched by anyone else bar Prost. All three worked long into the nights to ensure they were as prepared as they could be. Schumacher, Senna's successor as the best driver in the world, broke down in tears when he equaled Senna's record of 41 Grand Prix victories in 2000, and always finds himself at a loss for words when asked about Senna.
Senna's relationship with Schumacher had deteriorated throughout 1992. At the Brazilian Grand Prix, Schumacher accused Senna of 'playing dirty' while attempting to overtake Senna, who had a problem with his engine. At the French Grand Prix Schumacher collided with Senna, resulting in Senna's retirement. Senna later confronted Schumacher, who admitted responsibility for the accident. At a test session for the German Grand Prix Senna and Schumacher had a confrontation in the pits, with Senna grabbing Schumacher by the collar and accusing him of endangering him by blocking him on the track.
The Schumacher who returned to Formula 1 in 2010 with Mercedes was quite different from the one who finished his first career with Ferrari in 2006. The new Schumacher was more human, more open and more likeable. Michael Schumacher was given a round of applause by the assembled media after he finished the prepared statement with which he announced his second retirement from Formula 1 at the Japanese Grand Prix at Thursday, 4 October 2012.
When he announced his comeback back in December 2009, he talked about winning the world title. Instead, we can see his return to F1 than as a failure. Especialy at first two years. Third year was like Michael was reborn again. Although Rosberg has taken the team's only win - in China 2012, when he was demonstrably superior all weekend, Schumacher has been the better Mercedes driver this year. Schumacher has suffered by far the worst of the team's frankly unacceptable reliability record and would certainly have been ahead of Rosberg in the championship had that not been the case. And he might even have won in Monaco had not a five-place grid penalty demoted him from pole position.
His struggles since his return have had an unfortunate effect on Schumacher's legacy. People within F1 - people with the highest regard for his achievements - have begun to question what went before. But if you watched him during his first career, though, you know how ridiculous an assertion this is. Schumacher in his pomp was undoubtedly one of the very greatest racing drivers there has ever been, a man who was routinely, on every lap, able to dance on a limit accessible to almost no-one else. Schumacher performed miracles with a racing car that stands comparison with the greatest drives of any era. That, after all, is what Schumacher was, as well as one of the very greatest there has ever been. And nothing that has happened in the last three years can take that away.
Michael talking about time after Senna death: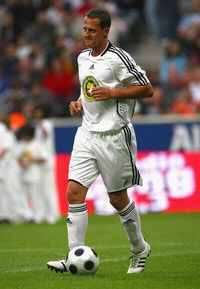 Schumacher benefit match at july 12. 2008 at Munich, one of so many
In August 1995, Michael married Corinna Betsch. They have two children, Gina-Maria (born on 20 February 1997) and Mick (born on 22 March 1999). He has always been very protective of his private life and is known to dislike the celebrity spotlight, preferring a simple life.
Only his closest friends and confidants know what awaits Schumacher after a motor racing career that has raised millions of dolars for charity. The son of a builder from Kerpen, near Cologne, has donated more than £50 million to projects around the world in the past five years alone. If the public perception of Schumacher for the past 15 years has been one of snarling arrogance, the private Schumacher is a warm family man, and who wants to know that his vast earnings are not all being stashed in offshore accounts. Unlike many famous sportsmen or show business stars, he has kept celebrity magazines at arm's length and his donations would have gone almost unnoticed but for research by BusinessF1 magazine, which checked records in Germany. They found that Schumacher, since his first retirement has been busy with a multitude of charity projects, including supporting UNESCO (the United Nations' body that works with children, donated 1.5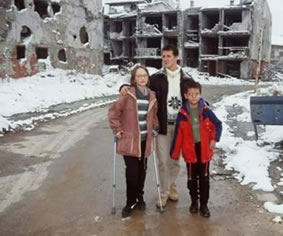 million Euros to the organization), building schools in Senegal, Dakar and Sarajevo, and supporting homeless children in Peru. He supports a hospital for child victims of war in Sarajevo, which specialises in caring for amputees (on picture right, Michael in Sarajevo). 06.05.2014 the canton Sarajevo has awarded Michael the honorary citizenship. The capital of Bosnia and Herzegowina in this way recognized his efforts for victims of war in the 1990s. Michael was then supporting several relief actions for children utilated at accidents with landmines, and visited the city of Sarajevo several times. The official statement reads: "After the war Michael Schumacher has on his own initiative organized and financed the care of injured children, showing an extraordinary commitment in the field of humanity and understanding between peoples."
In Lima, Peru he funded the "Palace for the Poor", a centre for helping homeless street children obtain an education, clothing, food, medical attention, and shelter. In 2008 it was revealed that he had donated between $5M and $10M to the William J. Clinton Presidential Center and Park of Bill Clinton. It is estimated that his charitable donationsit in his last four years as a driver total more than £50 million. Michael is also a high-profile supporter of a campaign to make roads safer. He was the biggest private donor to the Asian Tsunami Appeal, giving about £6 million.
16.01.2014 the ADAC recognized Michael's services to road safety and his dedication to social causes with the "Yellow Angel" award in the Personality category.
Michael is founder member of ICM (Brain & Spine Institute) in Paris. It is a research centre of international dimensions, bringing together patients, physicians and researchers, to produce rapid treatment of lesions affecting the nervous system and to apply them to patients in the speediest possible way.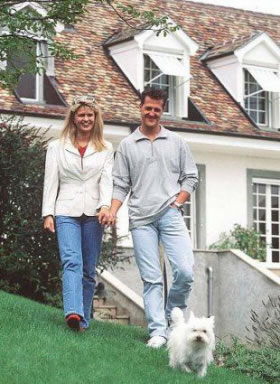 But so secretive is he about his giving, few, even in his Ferrari team, knew the extent of his charitable work.
It is typical of a man whose privacy is guarded with an even greater fervor than his dedication to winning grands prix. Schumacher is one of the few sportsmen who reached the rarefied stratosphere of fame, in which life is restricted to a circle of just a few trusted friends and relatives. As his fame and vast wealth — about £300 million in salaries alone from his Benetton and Ferrari positions — grew, so did his paranoia for privacy.
But Corinna, his wife, has taken over in recent years as the leading influence, and a man who spent almost all his life at racetracks surrounded by men dedicated to help him win has learnt how to live. He and his wife bought a farm on the banks of Lake Geneva and Schumacher indulged his love of football, playing for the village team. The couple have two children, Gina-Maria and Mick who became Schumacher's most important focus.
Ross Brawn, the Manchester- born technical director who has guided Schumacher to his record seven world championships, said: "People cannot understand what it is like to be Schumacher. He withdraws from public because he is naturally shy. But with his friends he is fiercely loyal and loves to joke."
Harold Huisman, a neighbor in Norway, said: "People think Michael is always angry, always miserable. He is not. He is just cautious about showing his true personality in public. But he is a lovely, warm guy — a family man who hasn't forgotten his working-class roots."
Certainly he is a man with heart. One unreported incident of his kindness occurred in 1994 when he accidentally ran over the foot of a young boy with his scooter at Silverstone before the British Grand Prix. Schumacher was mortified when told and dashed to the medical centre, where he handed over a signed T-shirt and cap to Ian Foulds, of Seaham, Co Durham. A demonstration that the winning machine is human, after all.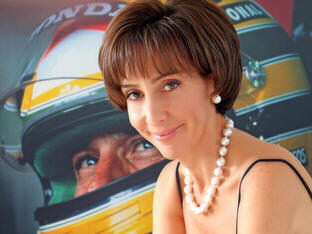 Ayrton's sister, Vivianne Senna
Out of the racing track Ayrton was humble man always ready to help. Every big accident on the racing track will make him extremely sad. One not so well known fact is that after his death when technical staff examined remains of Senna car, they found a furled Austrian flag that he had intended to raise in honour of Ratzenberger after the race.
When alive, Senna (anonymously) helped several charity entities. There is no any records of this donations, but words of his friends and family. After his death, the Instituto Ayrton Senna was founded. Organized and administered by Ayrton's sister, Vivianne Senna, the institute has been gaining recognition as a major Non-government social organization in Brazil. In Brazil, the charity he set up to help the nation's disadvantaged children is still going strong. In 2007, the Institut Ayrton Senna gave help to 1,350,532 children in 1,360 Brazilian cities. It has spent a staggering £45million, the family donating all the proceeds from the Senninha characters and the licensing of Ayrton's image to the charity. All Institute Ayrton Senna money are spend only and exclusivly in Brasil.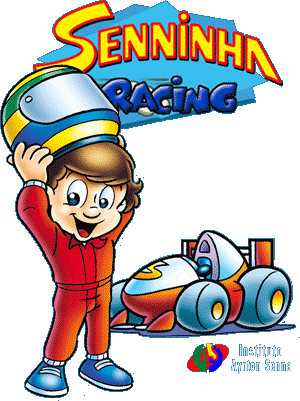 Senninha (little Senna) was created by Rogério & Ridaut, and with Ayrton Senna's help, Senninha grew out to be a real hit in Brasil.  And still is today. Rogério & Ridaut were two good friends.  Rogério worked with commercial designs, while Ridaut was a comic book creator.  But that wasn't the only thing they had in common, they both liked Formula 1, and they both loved Ayrton Senna.
So they decided to create a comic, which would be a copy of Senna, a little Senna. And Senninha was born. They gave Senninha a little gang (Turma do Senninha), and of course created another gang which would be the bad ones.
They didn't have the money to publish it, so they decided to go to the only man who could help them... Ayrton Senna.
They went to his building in Brasil, but of course Ayrton wasn't there. They arranged a meeting to talk about the project.
When they met, Ayrton loved the idea.  He always wanted to do something for the children, but didn't really know what.  It had to be educational, it had to be fun, children  needed to love it, it had to be exciting. And so Senninha was the best way to express how Senna felt towards the children.  They would learn ethical values in life through Senninha, and they would have fun reading it.  Brasil immediately loved it, of course it was something of Senna, their hero. To visit Senninha site folow this link.
Who is the best I really don't want to argue. I just admire them both. I can make my top 5 best ever, but this is personal. I will just list them: Clark, Fangio, Prost, Schumacher and Senna, (order doesn't say a thing. I just put it down alphabetically). For myself I always have Senna as my idol. Not only was he a great F1 driver but an inspiration outside the track too. Schumacher is no inspiration for me but I am his fan. But on the track, anyway, he is my man and my hero and my number one.
What if... Senna survived the Tamburello crashed and simply stepped out of the car unharmed but lost yet another race to Schumacher? Or win it?
Would Senna have set the record straight at Monaco and took another win at his favorite circuit and then take the title from Schumacher? Would he have reached a record breaking 100 pole positions or 100 wins? How many more seasons would Ayrton has done? I believe he could have ended his career as late as 2000-ish. But what will happen if... nobody knows. It's the shame but we can't discus that. Only thing I'm sure, it will be great to se this two greats to break all statistical records.
Michael about incidents:
Michael Schumacher is the greatest - Murray Walker 2006
"Michael Schumacher is the fastest racing driver the world has ever seen" - Eddie Jordan:
F1 Spa '97 - Schumacher Flies on Wet Track
Senna to kiss a Japan woman reporter 1987
Ayrton Senna car control example
Senna slams the door on Rosberg at Brands Hatch 1985
Senna bump Schumacher at Kyalami F1 GP 1993
Senna Vs Prost vs Schumacher - Silverstone 93
Prost vs Senna crash a Suzuka 1989 (Suzuka)
Michael Schumacher´s last lap with Ferrari Formula 1
---
What was supposed to be a relaxed ski-run during the winter break in French ski resort of Méribe is changing Michael's life from one day to another. Michael Schumacher, now 45, is fighting for his life in a French hospital after suffering a major craniocerebral trauma in a skiing accident in the French Alps on 29 December 2013 where he owns a chalet. He had been skiing on the piste with his son and family friends but shortly after 11am moved to a patch about three to six meters of off-piste located between two runs. He skied into a rock and then was catapulted on to another banging his head with such force that his helmet split in two. Fortunately, he was wearing a helmet, which experts say may have prevented him dying in the immediate aftermath. Entire accident was recorded with his own helmet camera.
Investigators said it was a freak accident and Schumacher, who is a very competent skier, was skiing about three to six meters off-piste at the speed of "a very good skier" and was not skiing at an excessive speed.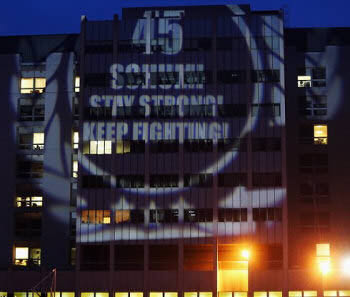 Rescuers were on hand within minutes of the accident and Schumacher was airlifted off the mountain and taken to University Hospital in Grenoble immediately after the accident and it was feared he would not last the night. Doctors have said the impact caused numerous brain injuries including intracranial hematomas (multiple blood clots), bilateral lesions and bruising of the brain. He was placed into a medically induced coma following operations to remove blood clots from his brain. The medical intention of an induced coma is to decrease the brain's need for oxygen to ease its workload and therefore give it time to recover. Doctors have kept him asleep to help reduce the swelling. A scan revealed he indeed had suffered serious brain damage. His manager released a statement later that night saying the sportsman was fighting for his life. Surgeons performed two operations to relieve pressure on his brain and remove blood clots in the days following his accident.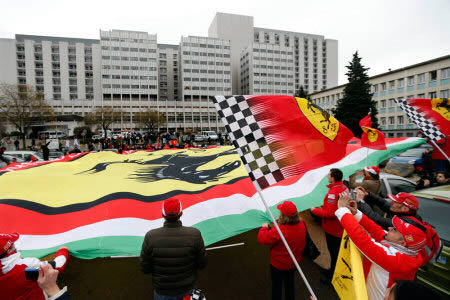 As after six weeks after accident doctors continue their efforts to bring Michael Schumacher out of his coma, the medical team led by Emmanuel Gay had begun slowly to reduce Schumacher's sedation and conduct a series of neurological tests, according to French newspaper L'Equipe. The former racing driver had reportedly "responded positively" to the tests so far. One bit of good news is that Schumacher's age (45) and excellent physical condition will be a big help as his recovery continues.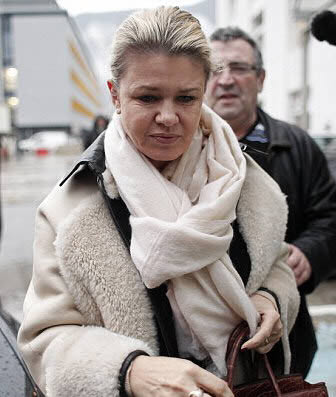 It will be a stressful and frightening period for close relatives watching his recovery. Michael Schumacher's wife Corinna has spent the past six weeks by the seven-time Formula 1 champion's bedside. She has been joined by other relatives including her husband's fader Rolf, brother Ralf Schumacher and the couple's children, Gina Marie, 16, and Mick, 14, who was skiing with his father when he fell and hit his head on a rock. It can be a very gradual process that can take several days or weeks. For the family, the initial fear about whether or not the individual will survive is replaced by fear of what the future will bring and what level of recovery their loved one will make. The family of Michael say they still "strongly believe" in his recovery six weeks after the skiing accident in which he was injured.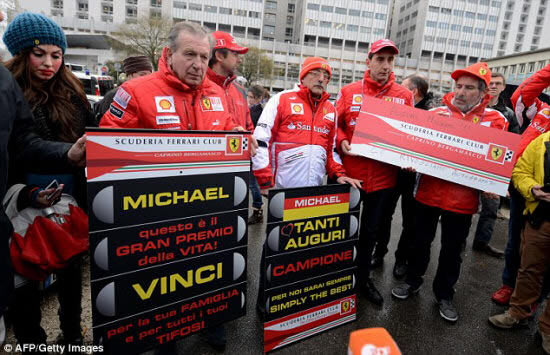 Doctors caring for Michael Schumacher at Grenoble University Hospital haven't commented on how he is responding to their latest tests and treatment. At their last news conference in December, the head of the intensive care unit was clear that the helmet he was wearing had saved his life. "Without a helmet, he wouldn't be here now," Prof Jean-Francois Payen told reporters.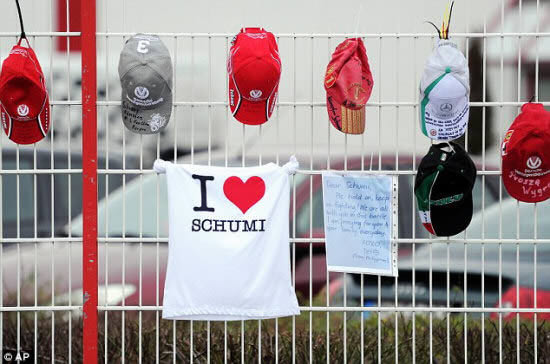 Michael Schumacher's 45th birthday on January 3. 2014 was observed by fans and well-wishers outside the French hospital as he fights for his life. The Ferrari team, with whom Schumacher won a record five drivers' titles in a row between 2000 and 2004, organized a 'silent march' in support for their former driver with famous big Ferrari flag unfurled. More than 200 people from all around Europe made the trip to the hospital, where a tribute was held in support of the seven-time Formula One world champion. Fans in full Ferrari uniform have come bearing banners and messages of support.
Schumacher's family, who on January 3 said "Michael is a fighter and will not give up his fight for life" expressed their sincere appreciation following birthday tributes. "The incredible sympathies shown today by the Ferrari and Michael fans outside the hospital has utterly overwhelmed us and moved us all to tears. We are deeply grateful for it and also for all the heartwarming and heartfelt wishes for Michael to get well soon, which have reached us from all over the world."

The good wishes they receive help the family and I think they also help Michael, who still is in a waking up process.
Also, organisers of Bahrain Grand Prix have named the first corner after Schumacher and the message "Our thoughts and prayers are with you, Michael" is emblazoned on the armco barriers.
MESSAGE ON FERRARI WEBSITE ON SCHUMACHER'S BIRTHDAY
Maranello, 3 January – This is a special day for Ferrari and all its fans, as it is Michael Schumacher's birthday. At the moment, he is tackling the most important fight of his life and therefore we want to send him very special wishes. There have so many wonderful moments we have spent together and we have chosen 72.
It's not a random number, as it represents the number of wins Michael achieved with the Scuderia from 1996 to 2006: 72 Grands Prix that gave us and the millions of Prancing Horse fans from all over the world so much pleasure. These were unforgettable moments which, along with his passion, commitment and dedication makes Michael part of the great Ferrari family for ever.
Everyone at Ferrari, from President Luca di Montezemolo and Team Principal Stefano Domenicali, who are in touch all the time with Michael's family and those closest to him, are continuously watching how his situation evolves. Obviously, today there are double the reasons to wish him all the best.
Forza Michael!
On February 12th 2014 the investigation into Michael Schumacher's skiing accident, examining the area, his equipment, including a helmet camera, and talking to witnesses, has been closed with the prosecutor revealing "no person has been found guilty of any violation", Albertville prosecutor Patrick Quincy said in a statement.
Update: Michael Schumacher has emerged from his coma. 16 June 2014 Schumacher manager Sabine Khem said he is finaly out of coma and has left the "CHU Grenoble" to continue his long phase of rehabilitation. He was transferred to the Service of Neurology department at the University Hospital of Lausanne, near the Schumacher family's Swiss home. Hospital spokesman Darcy Christen confirmed the 45-year-old German was admitted but stressed that the facility wants "to ensure that he and his family fully enjoy privacy and medical confidentiality." The unit is in an much quieter section of the hospital with small gardens and an indoor swimming pool to help patients recover.
A source said: "He is still going in and out of consciousness but he is having more moments of consciousness more regularly than in April. He certainly can't talk but there is some degree of communication." Michael Schumacher is able to respond to the sound of his wife's voice and breathe unassisted for certain periods. The voice of Corinna has a much stronger effect on him than the voices of other people.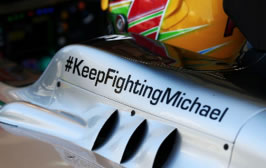 Update: 9th September 2014 Schumacher's manager Sabine Kehm hasissued a statement and confirmed that Michael Schumacher has left CHUV Hospital in Lausanne and returned to his family home to continue his recovery from the extensive head injuries he suffered. This does not mean that he is back on his feet, far from it, the seven-time world champion still faces a "long and difficult road" to recovery, according to his manager Sabine Kehm. It is a positive indication that he has recovered sufficiently that he can be cared for at home, even is it is 24 hour a day care. His family home is in Gland, which is on the shores of Lake Geneva, some 40km from Lausanne.
"Henceforth, Michael's rehabilitation will take place at his home. Considering the severe injuries he suffered, progress has been made in the past weeks and months. There is still, however, a long and difficult road ahead," the statement said. "We would like extend our gratitude to the entire team at CHUV Lausanne for their thorough and competent work. We ask that the privacy of Michael's family continue to be respected, and that speculations about his state of health are avoided."
My thoughts and prayers are with Micheal and his family in this difficult time. Keep fighting and good luck with your recuperation Schumi, you'll win it.

---
The exhibition titled "Michael Schumacher - Record-holding World Champion. 20 Years of Partnership with Deutsche Vermögensberatung" opened in Marburg  in the state of Hesse, Germany, and features privately-owned items never before shown to the public. Around 200 guests including Schumacher's wife, Corinna, and their two children attended the opening. Exhibition features privately-owned items never before shown to the public. The showcase will be open to the public free of charge for two years.
More details can be found at www.schumacher-asstellung.de.
Deutsche Vermögensberatung says the exhibition demonstrates its "unwavering dedication" to its partnership with Schumacher since he suffered severe head injuries in a skiing accident in December 2013. Deutsche Vermögensberatung now supports Schumacher's son Mick as he progresses through junior categories.
---
Your answers and opinions:


---
From:
Jacques Heckstall-Smith
Bsc (Hons) Motorsport student
Buckinghamshire New University
Hi
Firstly thank you for your reply to my email a while ago. It was very helpful towards my university report. I am unsure of what you would like an opinion on; your article or which driver I believe to be better? However I will provide an opinion on both.
The article below is good and makes sense, it is conversational and it comes across well to the reader. However the English is not the best, I appreciate you are not English, but beside some small spelling/grammer mistakes it is good.
As for Senna V Schumacher, I believe Senna to be better. Among so many people he was believed to be out of this world, the best, something that had never been before seen. He was from Brazil, yes we have Barrichello but I personally think it must be harder to be a succesful motor racer and eventually F1 driver coming from Brazil, as opposed to Germany, which is in Europe and generally easier to graduate to F1. Senna came before Schumacher's time, therefore he reached such a level of skill and greatness earlier, when technology and circuits had not evolved so much, this proving to be harder. Senna was not as physically fit as Michael, as Schumacher was the driver who really brought driver fitness into F1, therefore being so succesful in driving yet not as fit, is quite an achievement. Senna, although the incident with Prost, was not dirty. Whereas Schumacher would continually take other drivers out, dangerously, cheatingly to win. Schumacher would do anything to win, not always in people's best interests or with safety at heart. Schumacher won more world titles than Senna indeed, however this was during a period when I was grown up. I was around 8 or 9 years old when the red ferrari of Michael Schumacher would win, week in, week out and by quite some distance. There was no competition. For years he ruled, and yes he is a good driver, but I lay that fact down more to his car. Ferrari built an exceptional car that was milestones ahead of it's competitors.
And for those reasons, I have to choose Ayrton. May I just add, when I was 3/4 my parents and I went to see Ayrton practice at Magny-Cours, it was raining and he had finished for the day. Before he left, he walked over to the people that came to watch, us, and said "that's me done for the day". He looked up, saw me on my Dad's shoulders, and he gave me a wink. So I'm told. A true gent, a true racer, a true legend.
---
From:
Wayne Ward
Dear SEAS,

This is a difficult question; I think it is impossible to compare drivers or riders whose best performances don't occur at the same time. When Schumacher raced Senna, Schumacher hadn't reached his peak. Had Senna already had his best races? I don't know.

People also talked very enthusiastically about Barrichello, Fisichella, Ralf Schumacher etc, but only a few of the promising new drivers reach the same peak as Schumacher, Senna, Fangio etc.

To me, Schumacher remained at a very high level for a long time. I don't always agree with his driving, but he was, and is, supremely skilled. We can never know if Ayrton Senna would have achieved the same or more.

Best regards,
---
From:
Rex Stevens
...
But for a preview of my view of Senna vs Schumacher:
I think that the question of which is the better driver has no clear answer and cannot have one.  It is largely a matter of taste, I think, which driver you or others think is greatest.  Decisions about this sort of thing rest almost entirely on what we philosophers call "counterfactual conditionals," i.e. a series of "what ifs" that depend upon conditions which did not exist.  Like my statement above -- what if Vettel had run the last six laps on his worn tires?  The fact is that he didn't.  That he didn't cannot, therefore, count for or against his greatness as a driver.  Statistics alone do not determine it either, nor do personality differences.  For me?  I am content to be pleased with your meditations about these two great drivers without having to worry about which one is greatest unless I am at the local pub arguing happily with those sitting next to me at the bar.  I would say at such times -- I like Senna better.  Why?  Because he was not a German.
From Webmaster SEAS: BTW, I do not agree with your last sentence!
---
From:
Micael Adolfsson
Hi!

I really enjoyed reading through this article. To judge between these 2 guys to determine which one is better is impossible. You can only compare them when they actually raced in the same race. I think why people have so much problems deciding and arguing which is the better driver, it all comes down to personal feelings and thoughts. If you see a race with Senna and gets this "WOW!" feeling, then you will most likely have him as favorite for all time since you got this wow feeling with him first. It's like sex. The first time is always special. Same with this feeling.

Personally I got this feeling with Schumacher. I started watching F1 in 1993-1994 when I was 8 years old. I didn't know anything about F1 at that moment. Only that they drove really fast and it looked to be extremely difficult. So who should I cheer for? Well, since my name is Micael, I naturally started cheering for Michael Schumacher. Nowadays I watch F1 extremely close. I follow all developments, I learn every day something new about aerodynamics, mechanics etc. (much from this site as well, so thank you for making this place!) I study very closely how drivers handle the car regarding steering, throttle handling, braking etc. I don't concider myself as an expert in F1, but I can say I'm pretty good at spotting who is talented and who's not. Schumacher showed last week in Canada 2011 that he can still drive a car to it's limits, especially during wet conditions. I agree completely with Alonso who said before the season started that he held Schumacher as his closest rival for the title IF Mercedes has a good car.

Now, about Senna. Like I said before, I got this wow feeling first with Schumacher. I do think that Senna was a master at driving as I have seen his races now instead. I know how dedicated he was and that he wanted to win SO bad. Loosing was never an option to him, which might explain some of the harsh words towards his team when he didn't win. Yes, he went to the good teams, but only because he wanted to win at all cost. It didn't matter to him if he left friends behind, as long as he won. Many drivers have tried that during the years, but never reached the goal as Senna did. Why? They couldn't drive the cars like Senna could. That's what made him a top driver in the teams he drove for.

Best driver: Equal. You can only compare the few years they drove together.
Personal favorite: Schumacher.


Cheers from Micael, Sweden.
---
From:
Zack Swenson
Great page!  It´s quite a phenomenon that this never-ending comparison is still going on...since the days of Michaels arrival in Formula-1?
I would like to point out some important elements and together make a reply to Jacques H-Smith in this post.
1. Jacques , I believe that your personal-encounter with Ayrton in your childhood among some other things tell´s us  that you are certainly  not impartial !
Add the actuality British-people and journalist (in particular) historical favour foreign drivers... Senna as a pet ! And what do people of England think of germans in general? These two facts do have impact.

2. Looking at your grounds & arguments then.
Schumacher was kind of  "out of this world" to! The very first time he  drove an F-1 car  was on the tricky circuit of Spa *1991 with Jordan.
A demanding course, Michal acctually didn't have any experience of. Still he was much quicker in comparison to the regular drivers that it was ridiculous !
The head race-engineer ran to the phone and called Eddie Jordan, asking "have they changed the track this morning or have he found a shortcut?"

You also mention that Senna came from brazil and the competition therefore must have been harder?
Maybe, on the other hand... How much competition did he have beat in Brazil? Please try, Try imagine how harder it is today to graduate to Formula-1.
In 1990 logically there´s  considerable more people practising motorsport worldwide compared to the 1980´s.  >  which means lot more talents racing gokarts > bigger quantity of young-skilled racers > meeting each other earlier just for geting eliminated = All this togehter means the grid of today probably has going through more than all of their predecessors!  (Fangio, Stewart i beg your pardon! )  I´m  convinced the drivers on the grid today are the best.

3. Senna not dangerous? The man caused 16 serious collisions with other various drivers. Former-teammate Martin Brundle said that Ayrton often played those dangerous games on the track, placing his car in such ways that accidents were unavoidable if none of them backed down.
In 1990 Ayrton decided before the race that he had to crash-out both him & Prost to win! In the first corner of Suzuka he rammed into Prost at nearly 200 kph (124 mph) without  touching those breaks!

4. Michael´s arrival was a success, In his first full-season he was a sensation-driver. During the Mexican GP 1992  ex-Driver John Watson made this interview as can be found on the internet (rip from Eurosport broadcast) Of some reason they called him "the-new-Senna" already then. In his first season... The same season Michael acctually outraced Senna several times. For instance, the Belgium GP  Michael finished in front of the great Mansell, Alesi,Berger and of course: Senna, who spun his car two times in that wet-race of Belgian....

5. About some typical myths-superior-inferior-cars then:
From 1966 to this date, McLaren´s greatest era was the 1980´s !
In the mid-eightys they were dominant with the constructor-championships, installing the powerful Honda engine and other revolutionary things. Just look in 1988, 1989 when Senna by-natural joined the strong team. Both Mclaren cars averaged pole-times 1 second above the rest! Finally they scored 91 & 87p.  the 3th? Ferrari with 41 points. And in 1988 Ayrton was only DQ-in one race. The rest of the field retired in average 5+ races... kind of reliability right? Then in the 1990´s  Williams-dominated it all, and Senna yet-again wanted to get a seat. Pick the winning-team as he did before. Finally in 1994 Prost leaved the seat-of-a-winning-machine and Senna could easily take pole in the first 3 races = without scoring a single point.
And this is what F-1 ´s about! Consecutive wins!

6. Michael got the highest-medium ratio of all times. Scoring in 202 of 269 races from Jordan to Benetton (before 1996-Ferrari era). Winning with cars that shouldnt finish near-top 5 on the paper. Multifaceted by winning on 22-different laps, And also one of few winning the very-hard Interlagos-track more than once (4 times!). He is the only racer greater then the team racing for. Quoting the legend Jody Scheckter " if someone was consecutive faster than Michael, they would end up as number 1 instead." 
---
From:
Joco Miguel Lopes da Silva
jmls@sapo.pt
Hi,
Let me tell you, I've never seen such a fantastic posting about the  Schumacher vs. Senna subject. I've been watching F1 since Monaco 1981  and I haven't missed a GP since Imola 1986. It's possible this may not  seem so impressive for you, since you said you watched every one of  the GPs Senna was in, but if you think I'm 41 years old, that meens  I'm a fan almost since the day I was born... Having said that, let me tell you your views on the Schumacher-Senna  duel are great. Don't get me wrong, but it's almost like someone  picked up my ideas (all of them), and put in writing. I've been  discussing this subject for along, long time. I started discussing it  back in 1992, but I've never been able to put it in such an assertive  and objective way, like you did. Another thing is that I followed (follow, cause it seems to  continue...) this subject very closely, I know a lot of stuff about  it, but I've managed to learn a little bit more by reading your article.
Just to give you an information you may or you may not know. I'm  Portuguese, and in the end of 1995, before Schumacher joining Ferrari  and the Ferrari boys joining Benetton, there was a private test in  Estoril, very near from the place I lived (3 km, maybe). In that test,  the Benetton and Ferrari teams made an agreement, and let each other  drivers test their cars. Schumacher tested the Ferrari 412 T2 and  Berger (can't remeber if Alesi was in that test or not) tested the  Benetton B195. The testing got on, Schumacher made the best results, and Berger...  spun in the Parabolica. Some time after, Berger gave an interview to a  Portuguese newspaper, saying that "Schumacher is the best driver of  all times. I can't imagine anyone winning a GP with this car, and  certainly not a World Championship. (...) I've always been a little  pissed off by all this Schumacher mania, and everyone saying how great  the kid was, and I've always found it a little bit dificult looking at  him eye to eye because of that. I mean, the kid had just entered to F1, and  having everyone saying he was as good as the best, made me mad. But I  have to say I was wrong. After that test in Estoril I've have no doubt  he is the best driver of all times." (What I have quoted is not exactely what Berger said, but the whole  idea is there. Maybe you can find it in the net) Great site you have!
Regards,
João Silva
From Webmaster SEAS:
Hi João:
Thanks for your kind words and most importantly, this peace of info. I didn't know about that, and don't believe many Formula 1 fans know about that. It's an fascinating peace of information.
I think that I heard about them testing together, but I'm not sure. Now, when you remind me about that, maybe I can put together another peace of information: I read somewhere, before Schumacher joined Ferrari (I think it was an interview with Schumacher, probably after this test) that he sad that he can not understand why and how can Ferrari lose a championship with car like that. He also said that 412 T2 was the best car he ever drive (till then) and if Ferrari can produce same car for next year he will be very happy.
Who know what will happened if he really get car like that in his first year in Ferrari.
---
From:
Damjan Stevanovic, Slovenia
Hi! I made a comparison between Ayrton Senna and Michael Schumacher for the 1993 season. I did not lock it as I know you wont mess with the numbers, but I recommend you lock it before (if) you post it online.
I thought to put number 2 where Senna had accident in Monza. Because he made two big errors that day. But I dont want that the comparsion turns into Schumacher's favour. What are our thoughts about that? Please let me know if I should change/add anything. Thanks! Kind regards,

Damjan Stevanovic
Slovenia, Europe

Attachment: F1 1993: Senna VS. Schumacher
---