Loading
Aerodynamic efficiency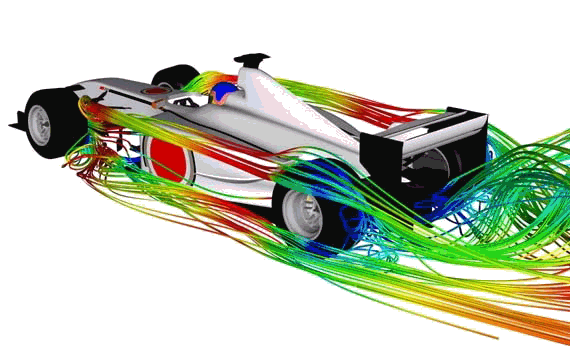 A term used to describe the relationship between the downforce a car generates, and drag.
Straight line speed depend of aero efficiency. Normally, with more downforce generated by wings, more drag is generated.
Some specific parts of the F1 car can create an exception. Diffuser and undertray for example is very efficient in creating downforce with small drag penalties.
I have to say something about modern F1 cars. I doubt that there is any among all of them at the grid that has a complete correlation. A modern F1 car has so many difficult interactions between vortices, streams, wakes etc. This area is extremely sensitive, and you only need a vortex stream to move by a few centimeters and it can really change the characteristics of the car quite a lot. It is impossible to produce downforce without producing drag, but the job of the aerodynamicists is to produce as much downforce, for as little drag, as possible. At a given circuit, all the cars on the grid tend to set their drag levels to very similar values. However, at this same drag level, the front of the grid may have more than 30% extra downforce compared to those at the back of the grid.
You can often hear aerodynamicist talking about aero efficiency gain in "points". For example rear view mirrors shape can bring the gain of less than 0.005 in aero efficiency gains, downforce/drag ratio, or half "a point" in an aerodynamicist's language, from one decent mirror design to another. However small it looks, one will still gladly take these half point gain.
For reference, 3 points of aerodynamic efficiency is around a tenth of a second in lap time.